The Most Important Elements of Building a Successful Brand
In Building a Successful Online Brand, there are 10 top tips that will set you above the top. It's the beginning of a new year and as we all know things change with time. Whether you already have a successful online brand or just beginning the building phase there are key aspects to keep in mind for the future of your successful online brand.
Know Your Brand
SEO & Your Online Brand
Understanding Your Target Audience
Let Your Personality Shine
Stay Approachable
Be Relatable
Stay Transparent
Keep Lines of Communication Open
Online Branding Relevance is Key
Embrace Change
1. Know Your Brand
Knowing our brand is a crucial aspect to building a successful online brand. Knowing the subject of what your brand is about is the first step. In other words, what is the main concept of your brand? Then build around that main concept. For example, I am mostly known for my Online Marketing expertise, building around that; my readers will find information on Online Branding, SEO, WordPress & Social Media Marketing. Relevance is the most important aspect to your online brand, we will get more into detail later.
2. Consider Your Brand's Relationship to SEO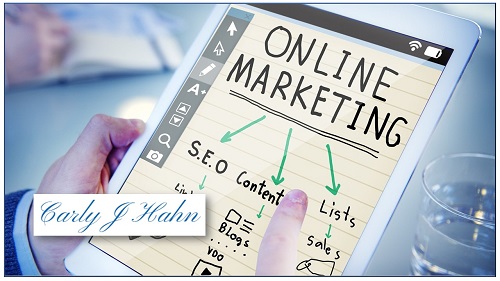 What's in a name? SEO should be your primary focus, after all the average follower will be searching in the search engines. People searching for either the content you share and even eventually your brand name will search using a keyword or phrase. Remember, people look for solutions to a problem they may be having.
3. Understand Your Target Audience
Who is your target audience? Do you know? When building a successful online brand it is important to understand your Target Audience with respect to the times you post on social media, upload YouTube Video, and send out Email Blasts. Each social media platform has a specific time frame for increased engagement which can be found here.
4. Let Your Personality Shine
When you are building a successful online brand whether just starting out or already have some success, be yourself. Let your personality shine through your content. People need to identify with who you really are inside and out. It's okay to make mistakes along the way as long as you correct them. Laugh, get emotional, just be yourself.
5. Stay Approachable
Is it easy for your followers to approach you? Do you respond? Or do you send them a link to your online calendar? I cannot tell you how absolutely annoying it is for people to be forwarded to an online calendar; its very impersonal. Even if you cannot answer every email message, or social media messages you must remain approachable.
Here's a TIP: Take your messages and find the common thread in the messages and do Q&A live or recorded video.
6. Be Relatable
There are many types of people out there, that is why it is really important to remain relatable to your audience. The key question to ask yourself is "Does my brand relate to a specific audience or everyone in your audience?". Whether you offer a service, promote affiliate offers, or teach your audience how to do something; when you create your content you MUST remain relatable to your general audience.
7. Stay Transparent
Don't be a know it all. I don't care how successful anyone is online, you have to be transparent. If you don't know something, never pretend you do. If you make a mistake – own that mistake and share the mistake with your audience and what you had to do to fix that specific mistake.
8. Communicate in Real-Time
Communication with your audience is crucial in building the relationship, because that is truly what building a successful online brand is all about. It's the relationship that builds your brand. Whether you are using email or a social media platform to communicate with your audience, you will keep your audience engaged when you keep the lines of communications open.
9. Keep Your Branding Relevant
Relevance is another major factor when building your online brand. We discussed SEO (Search Engine Optimization) earlier in this article. You will always want to keep your brand relevant to you main concept. Think of it this way, if your online brand is about politics (your topic) then you want to stay in that arena. Meaning all your content has to do with politics.
10. Don't Be Afraid of Change
Never be afraid of change, when building a successful online brand keep what works and get rid of what is not. There may be a time when your audience may lose interest or may disagree with your content. If this is the case, you may need to rethink your brand concept or topic.
Building a Successful Online Brand Recap
Building a successful online brand takes work, be consistent in your efforts. Keep it relevant to your brand concepts. Content via a website, YouTube Videos, and Social Media is where your audience comes from. Consistently posting content will keep your audience engaged.
We will be launching the Daily Profit Guru 2.0 Training Portal soon, to help you learn the latest techniques in building a successful online brand.